I will preface this by saying I strongly dislike commercials.
That Osborne chick, the one that colors her hair with the unknown color that only she knows the name, she's talking to a robin...the bird...about dieting...REALLY!!! I really can't believe that. It makes me want to run right out and buy the Atkins diet.
Abe Lincoln and George Washington were just rocking out. I missed what company it was for.
A 3 or 4 year old boy "Mommy I made poo-poo" pointing to the bathtub.
Enough with the commercials, after a while you just have to ignore them. I did some work on Carey's Camp stuff today. I nailed down a couple singing groups even though my tremors bother my typing, especially with my left hand.
I got my medic alert bracelet about a week ago. It's not what you would normally see. It says "I'm not drunk, I have MS". I don't even remember how I found the artist on
Etsy
.
I asked her to make it with what I wanted and she didn't hesitate and now she has been selling these to other customers.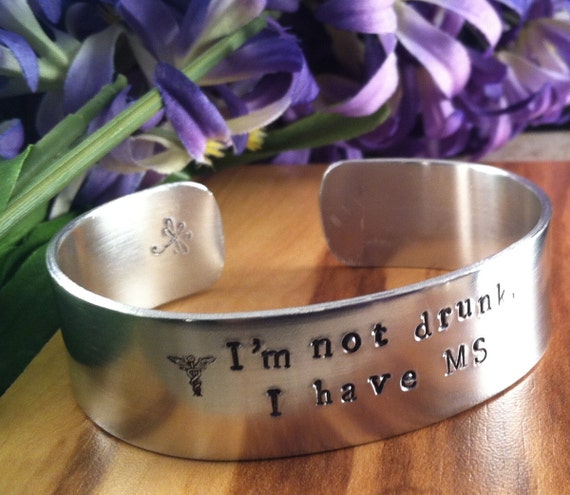 Thank you
Sherri
for my bracelet!
Have you seen
1 Spark
?
I think this is awesome. Even if it's a small act of kindness. Check out the website and like them on fb.
I've been all over the place on this post. Most days that's how my brain is except about halfway through a thought I think another thought and about halfway through that thought I think another thought...ad nauseum.
Better days are coming.