Kristin Noel, my baby girl, turns XXX today. She was born a little after 10 am. Her fingernails had to be cut the day she was born because she scratched her baby face up. One week before Christmas, what were we thinking!?! She was my best Christmas present ever though, ever and ever.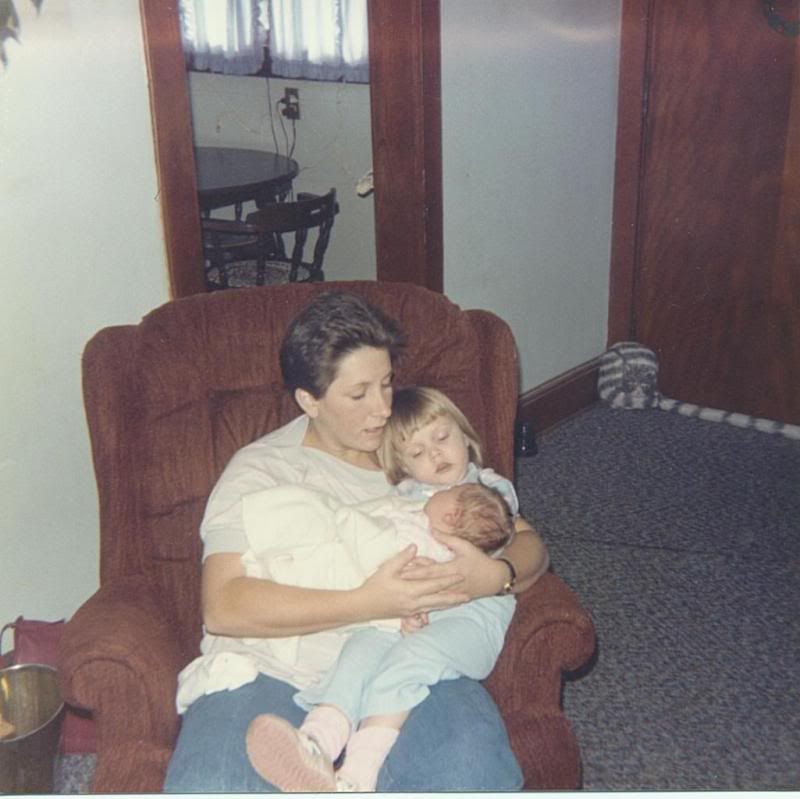 Her sister, Meghan, liked her at first but soon wanted to send her back to the hospital from which she came. Her nickname when she was young was ChiChi. I called her "little Chi" for the longest time. Meghan still calls her a form of her nickname, Whiz as in Cheese Whiz. She was a Mama's girl from the start. Don't get me wrong, she loved her Daddy but given the choice, she wanted Mama.
We took her to Mom-Mom and Pop-Pop's for the weekend once. We lived in Camden, DE, 45 miles from Mom and Dads. These were the days before cell phones. When we got home we had a message from Mom, come back, she doesn't want to stay. We did.
She always had a big heart; making friends with girls that didn't have friends. She wanted to be so generous. When I was pregnant with Kristin her Grandmom Shoemaker passed away. Mrs. Shoemaker was such a wonderful person that I grieved that she'd never meet the baby growing in my belly. Both my girls got a little bit of Olive Shoemaker, Meghan her nursing and caring for others and Kristin her sweetness.
Kristin made a lot of friends over time but none as close as Stacie and they are still close today. Stacie became more than a friend, she became family. Stacie lived with us for a time, she was a wonderful addition to the family, plus she would cut half the grass (even though Mom-Mom would ride around on her lawn mower).
She had a sweet relationship with her Mom-Mom. I know she misses Mom. I know Mom loved her so much.
She has grown into a wonderful daughter and friend. I love her so much and am so proud of her. I am thankful that she lives close and I see her almost every day.
Happy birthday Gem. You are my precious gift.